Finally.....after hours and hours of learning and tweaking, my first mod is finished to the best of my ability!
Zombie Theme
I based this mod after raph666's Guitar Hero theme. So if you have this then I know mine will work no problem. I use RF-Mod 4.15 with FoF 1.2.451 and eveything works great!
* Menus and game screen are all Zombie Themed
* The game screen is what I'm most proud of, mostly because I changed the stage.ini to get the effects I wanted.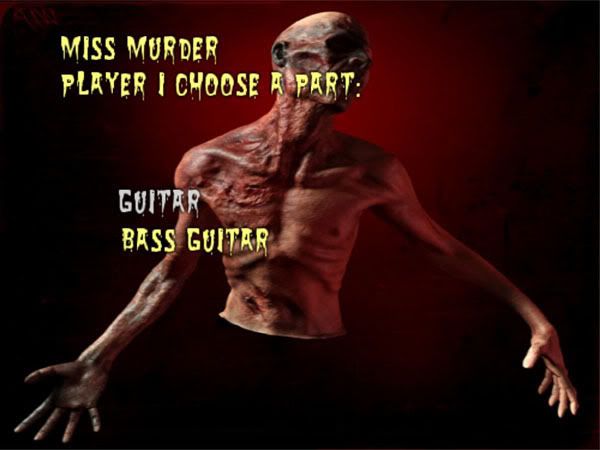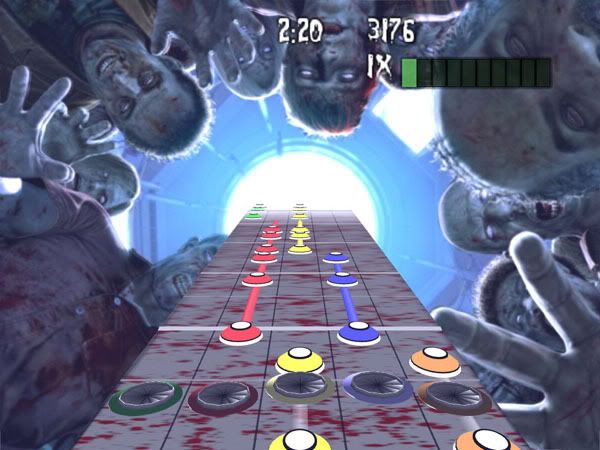 Here is a link to Youtube Video (not the best quality but you'll have an idea of what it is like)
Zombie Video
First, I'd like to thank Pepsi for his awesome tutorial! I learned a lot and his templates helped so much. And a very special thanks to raph666. Used his GH Theme and changed most the png's and especially for his stage.ini Hope he would be proud of all the layers I used.
Another special thanks to jmlash. Your Spiderman mod was inspiration for me. With your use of the "miss" effect, it got me researching even more! Maybe one day I'll learn to make my own svg's.
Another thanks to nobody's Iron Maiden mod which was inspiration for me.
And also thanks to gamexprt1 and RexMundi412. I got the zombie pic, blood spatter neck and the hit glows and flames from their alternate graphics and glows packs. Exactly what I was lookin for! Thanks!
Thanks also to BlackFate for my original screen shots (got Fraps and figured it out) and for getting me to change my menu music. It was The Cranberrie's Zombie (he said it was horrible and it was) and I changed it to Ozzy's Zombie Stomp.
Hope you all enjoy. Let me know what you think and feel free to make it better if you think of something I didn't.
I can finally enjoy the game instead of messing with this mod!
Thanks to everyone else who makes this such an awesome game!!!
Zombie Theme